Hi! My name is Sofie Bucka, I'm a passionate 25 years old girl from Denmark, and I'm the founder and person behind HUMBLE by Sofie Bucka, established in 2019.

I have always had a huge passion for fashion, and what describes my taste is a casual, timeless style with a sporty touch, in a feminine way.

Without previous experience in the fashion industry, I credit all my understanding for garments and construction to my upbringing in a family with deep roots in the fashion field, providing a strong foundation for humble and I to grow together.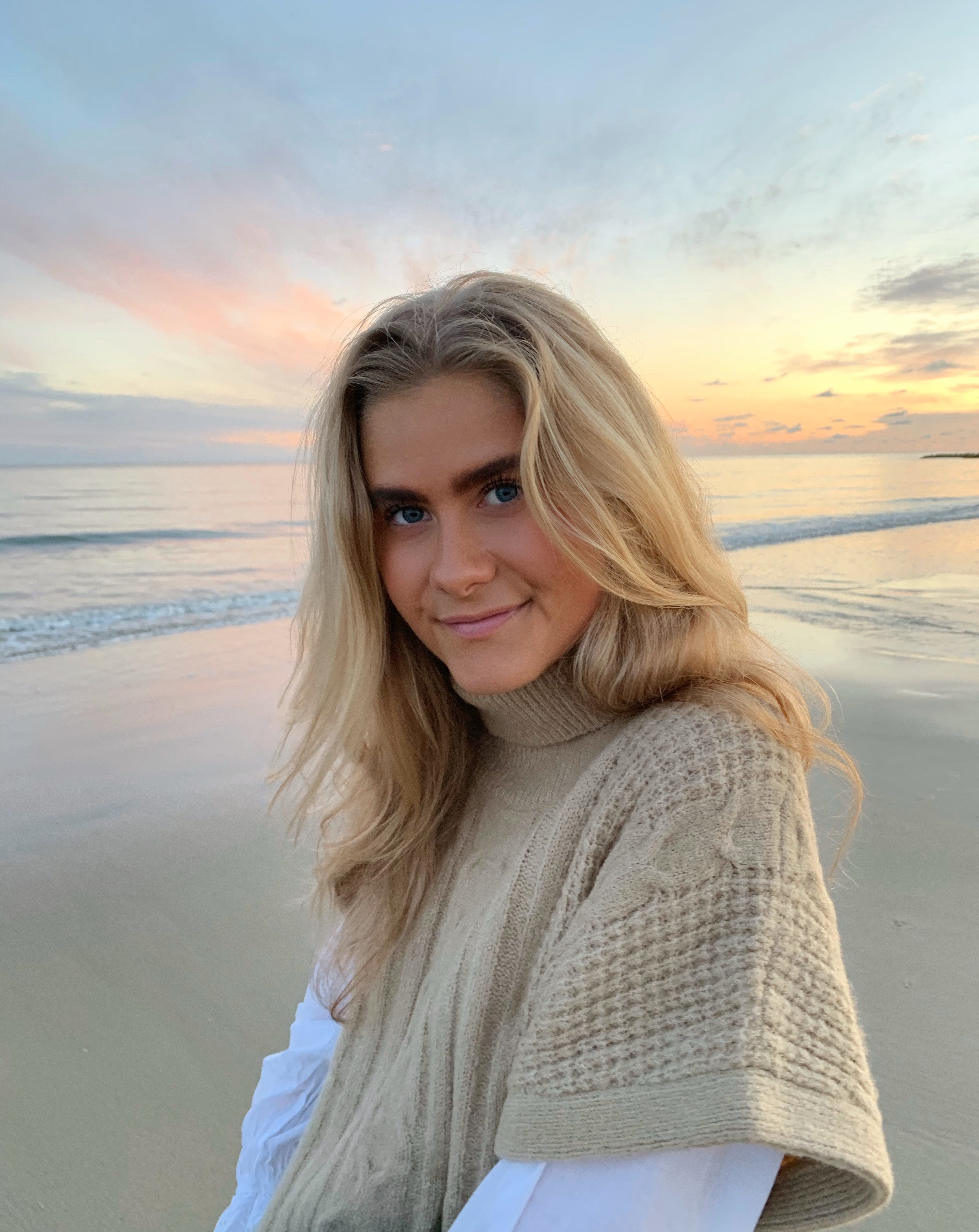 It is not by coincidence that HUMBLE was born with this specific name. Words as authenticity, honesty, compassion, integrity and trust are all extremely important key words very close to my heart, and it is a high priority to make the HUMBLE universe as responsible as possible with these values as fundamental elements.

Responsibility is many things, but first of all the HUMBLE styles are made of most possible responsible garments, created in timeless designs, produced from transparent, sustainable processes under CSR approved circumstances, packed in reused and sustainable emballage.

I support slow fashion, and few times every year I create small collections with new styles that will all complement your current HUMBLE wardrobe, so you can mix and use your HUMBLE styles together over and over again.
All HUMBLE pieces should be loved and stay in your wardrobe season after season. It has become habitual to buy clothes in greater quantities and wear them sometimes only a handful of times before discarding them, and I really want to change this "use and throw away" culture.

I believe that it is extremely important to stay humble, in all aspects of life and keep a responsible mindset to work for a better future. And I would love you to believe in the same.

xx Sofie